2020 Lessons Learned + Q&A with Jackie & Denis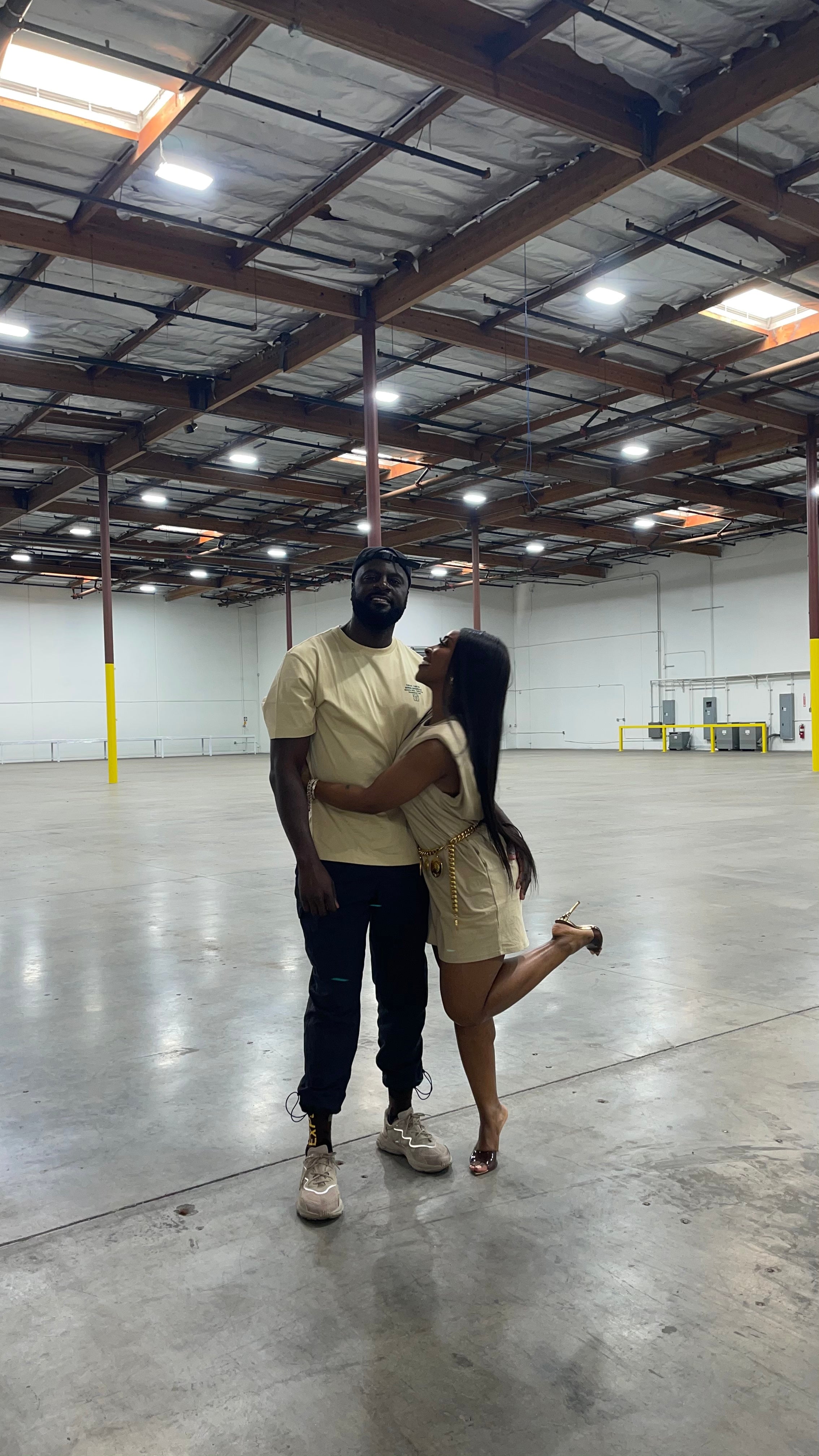 We've reached the end of 2020, a year that many may personally consider the most difficult year ever; a deadly pandemic, the global movement for racial justice, stock market crash, family losses, and the presidential election were just some of the many major things that took place this year. Amidst all of this, we are super grateful to have had the opportunity to share FORVR Mood with you. Hopefully we were able to lift spirits (even if only a little) during a very difficult year.  
We wanted to take a second to extend our sincerest and a heartfelt "thank you" for being patient with us on our journey. We've learned a lot during the last 5 months of being in business, and while it hasn't always been easy, you all make it worthwhile! For that, we are FORVR grateful. 
FORVR Mood is a brand that celebrates Blackness and Black womanhood. Black women are hardly given space in conversations about self care. We are proud to be Black women owned and Black women centered at our core!
Although we have been able to accomplish a lot in a short span of time, it hasn't always been easy. We shipped over 150,000 candles in a span of 45 days, but not without its challenges. We ran into issues with space, which was also followed by struggles with USPS since volumes were so high. We pushed back delays more than we are proud of. And then there were the times we just ran out of materials. On top of all of this, which are very normal issues for startups, COVID-19 created further roadblocks with our vendors and shipping due to staff shortages. 
Despite these challenges, your loyalty has allowed us to upgrade into a 30,000+ sqft facility after just 5 months of operation. We are so grateful for your support!!  
FORVR Mood is committed to putting you first because you deserve it. Everyday as we continue to grow we are recommitting to giving you the experience you deserve and lifting your mood when it matters most.
Here's to another year, more innovation and more incredible testimonials. And remember: self care isn't selfish! 
From our 💓  to yours,
Team FORVR
Founders Q&A
Jackie, why did you decide to launch a brand during these uncertain times?
I feel, especially as a Black woman, we deserve more self-care. We take on so much in our day-to-day lives, even pre-pandemic. Especially in my community, women don't typically talk a lot about and encourage enough about putting yourself first, taking the time to step away from the computer; step away from work. I want to normalize black people enjoying luxury without judgement and not feeling like they don't deserve it. A big part of what's helping me get through the pandemic are candles, and it will surely still be important after. 
Denis, what are some of the challenges/lessons you learned running the business?  
Process to Make Candles
There is approx. a 10 Step process to make candles, and every candle is handmade with care. Making candles is far from simple, and if you don't have the right materials and take accurate steps it can impact quality. I took for granted the number of man hours that would be required to produce tens of thousands of candles every week at a high level. We are considering buying a label and candle making machine in 2021 to help speed up our production process. 
Space Constraints 
I know many people love the packaging boxes, but we did not realize how much space it was going to take up in our vendor's space (approx.15k) This led to us having to get our own bigger space to keep up with the demand of orders. In addition we needed more space for production. Going forward in our new facility we will now have the capabilities to produce tens of thousands of candles each day.
Packaging Boxes. 
If you're importing packaging boxes from abroad, give yourself at least 3 months before you launch a product. Moreover, do not assume that when your items arrive at the US Port you will automatically receive them at your warehouse in a few days. Many of the nation's ports were reporting long delays to unload cargo ships due to congestion. We had an incident where we were told our boxes would clear and arrive in our warehouse within 3 days, so we decided to make some products available on our site. However, it did not clear the port for more than 4 weeks. This is what caused us to ship out orders to customers that may have ordered after you as we had their materials in house. Going forward we have learned to not make any assumptions and only make products available that are in our facility. 
Pre-Orders 
We realized for most customers they want their products now due to excitement. I would as well :) Even when we disclosed that items were a pre-order or to be shipped in a few weeks. We noticed many people were still questioning why they had not received their products. To avoid doubt going forward we may just avoid pre-orders and only launch products that have been produced, packaged and ready to ship. This will of course reduce the number of candles we can make available on the website. We could have easily made and shipped for example 20,000 candles. But I did not care about the marketing buzz world of telling people we sold out and then having disappointed consumers. We genuinely wanted to make our products available to as many people around the world as possible but this approach came with so many challenges and disheartened customers. Going forward, my approach will be to offer a world class service to a small group of customers first. Rather than trying to please everyone as I am realizing very quickly that people don't care about all that stuff nor is it their duty to understand. When customers spend their hard earned money, we have a duty of care and responsibility. 
Shipping  
Firstly we are not Amazon. We don't have Amazon money or the infrastructure to be able to offer next day delivery. The goal is to of course offer next day delivery, but please be patient with us. We are less than 5 months old. Moving into our new facility in 2021 we are definitely going to speed up things for sure. We will be able to process orders in 1-2 days. A few things we have learned: some people misunderstood that process time and shipping time are two different things. Once we process your order internally, we fulfill and pass on your order to our preferred carrier which is currently USPS Priority. They will then typically take 2-3 days for them to ship the item for you to receive. Please note USPS is experiencing unprecedented volume increases and limited employee availability due to the impacts of COVID-19. Also once your package leaves our facility we have no control over how the packages are handled. Therefore we have put in place additional packaging to help keep the candles protected. Unfortunately there will be approx. 2% of customers that will receive damaged or lost packages. Therefore we are exploring ways to better protect our customers. We are currently talking with Route.com and may implement in 2021. 
Customer Service 
Customer service is a huge part of what we do and we want to make our customers feel important. 
There are real people behind the screen responding to your inquiries, not robots. We want this brand to be authentic. We get thousands of inquiries each week so it's difficult to respond to everyone immediately. We are hiring more and more customer service reps to keep up with ticket volumes to avoid messages getting lost or duplicated work. We will no longer be responding to social messages regarding orders. Please reach out to support@forvrmood.com and give us up to 48hrs to respond to you. This time frame does not include weekends and holidays. 
We also noticed a few of you had received automated messages asking you to review products you had not received adding more fuel to the delays we had with shipping. We apologize and this has been changed for you to only receive after you have received your product. 
Closing words
Final thing as many of you may know we operate in California and unfortunately the state has one of the highest cases of COVID-19. This has led to our suppliers having to shut down or slow down production. Health and safety are top priorities therefore in the event we have to slow down on production or shut down we will let you guys know. 
We would like to end by thanking you all for the support and love you have shown FORVR Mood. This is only the beginning, and we know we have a lot of work to do. We can't wait to share new products we have been working on and give you all a better customer experience in 2021.
Best,
Jackie & Denis