Sign up to be a member of the Candle Club Crew STAT!

We have a limited number of slots available for the subscription, so you gotta move quick!
Receive exclusive scents at your doorstep. They'll ship out on the 15th each quarter!
Sit back, relax, and light up! (your new candles of course) Welcome to the VIP life, bb!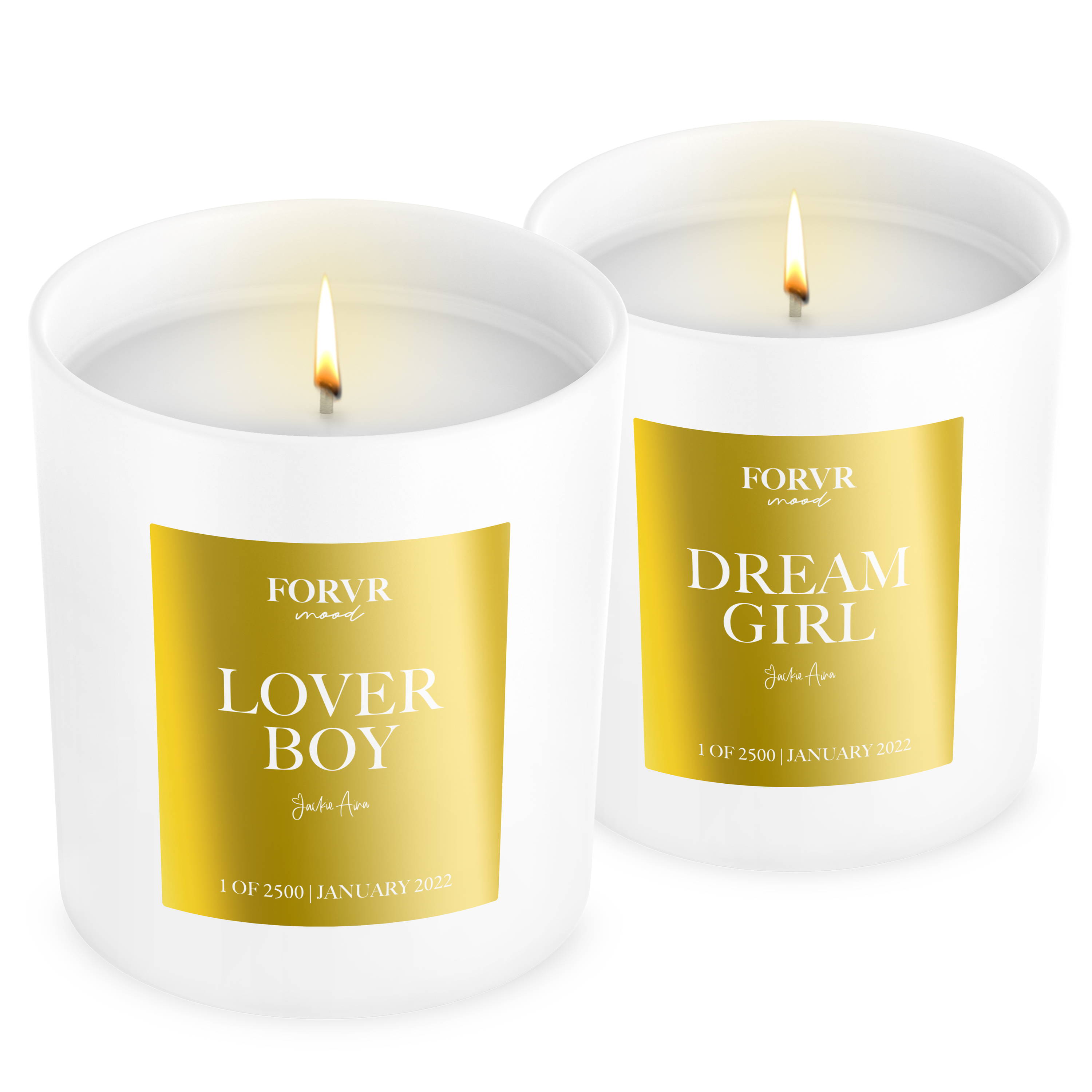 Happy 2022 Candle Club Crew! To kick off the New Year we've created 2 new exclusive scents with a twist just for you.
This winter's club includes the candle duo
Dream Girl + Lover Boy!

January Subscriptions will open up on the 18th, and will begin shipping on the 25th

I'm sure you have questions!

I'm hype!! How long do I have to sign up?
Sign up through the end of the month to enter the Candle Club. You'll want to hurry tho, we're only accepting a limited number of subscribers!
What comes in my subscription, and how often do I get it?
Subscriptions are delivered once every 3 months, and contain two (2) exclusive candles + a surprise gift! Candle Club scents are limited run and will not be reproduced, next quarter you'll get a new exclusive set of smells. Shipping is free.
Once I sign up, can I edit my subscription?
Yes! No commitment, cancel anytime before your next shipment and you won't be charged. All FORVR Candle Club orders are nonrefundable and final sale. We will replace damaged items but will not accept returns/exchanges for other products.
Once I sign up, can I edit my shipping info?!
Yes! Contact us prior to your shipment to request for changes!
Do you offer international shipping?
Can I update my billing information after I've subscribed?
Of course! You can manage your billing details from your FORVR MOOD Accounts Page towards your next subscription box order!
Oh no! My payment declined. What do I do?
No problem! We'll attempt a recharge up to 5x every 2 days. If payment is unsuccessful after the 5th attempt, your subscription will be cancelled.
How often will I be charged?
Once a quarter. Our subscriptions ship on the 15th each quarter: April 15th 2021, July 15th 2021, October 15th 2021, January 15th 2022, April 15th 2022...

AfterPay is not available for subscription orders.
Is Afterpay available for the candle club?
AfterPay is not available for the Candle Club.
Can I order additional items with my subscription box?!
Yas! Add as many items as you wish to your order, but please note that you'll have to wait for everything to ship together!